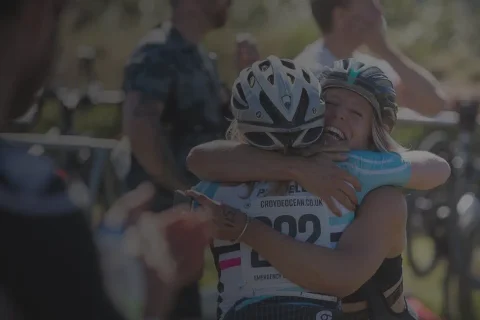 Let's talk Winter bike.
We are getting to that time of year when our attention turns reluctantly to mudguards, winter bib tights, gloves and hot chocolate. It is also a time of year when we wheel the old rather rubbish bike out of the shed and get it ready for winter. Maybe it is a heavy steel bike that makes the hills harder in the winter for added training benefit and warmth, or maybe it is the bike that was once your best carbon bike but has been demoted like Woody in Toy Story!
Either way I see a lot of people now putting away their new disc brake bikes and wheeling out a bike with rim brakes. I was in this camp a couple of season ago. Then one day in wet and cold conditions I did what we all do.......hit the brakes and nothing much happened. Exaggerated by the high performance of my best bike's disc brakes it made the ineffectiveness off the rim brakes seem even worse. Then it struck me.....why put away a bike that has brakes that work in the wet for a bike with brakes that don't work very well in the wet!
We used to swap our precious summer bikes for winter hacks mainly because we wanted to protect the wheel rims from the constant abrasions of grit under the brake pads and preserve the life of the drivetrain by not exposing it to the winter elements. So with disc brakes we have removed one of main reasons to ride a rubbish bike in winter. No rims to ruin.
Keeping your drivetrain clean and free of winter grit is just a matter of adopting a regular (like after every ride) cleaning regime. After every ride you should clean your chain, jockey wheels and chainrings with a rag drenched in GT85 or the like. Just run the chain and jockey wheels through the rag and then clean the chainrings and front derailleur. Re-lube and put away It is a 2 minute job. Clean the frame as and when you need/want to and every month perform a more thorough clean of the whole bike So there you have it.
With just a little bit of effort you can keep riding your new disc brake bike right through the winter, when you will need it the most! And remember......bikes are for riding. If you want something that glistens and looks good in a cabinet, by a diamond ring!
Rob Wakefield / Founder & Coach
rob@propello.bike (mailto:rob@propello.bike) / 07779136840
Propello www.propello.bike